Postage Stamps of Italy
by Tony Clayton
---
Austrian Occupation of Italian Territories
---
Tientsin in China <<-- : -->> Italian Occupation of Austrian Territories
---
First Issue
During the First World War Austro-Hungarian forces occupied parts of Italy in the Friuli-Veneto area.
The first issue, on 1st June 1918 consisted of no less than 19 overprinted Austro-Hungarian Military Post stamps. Three values are known with different perforations.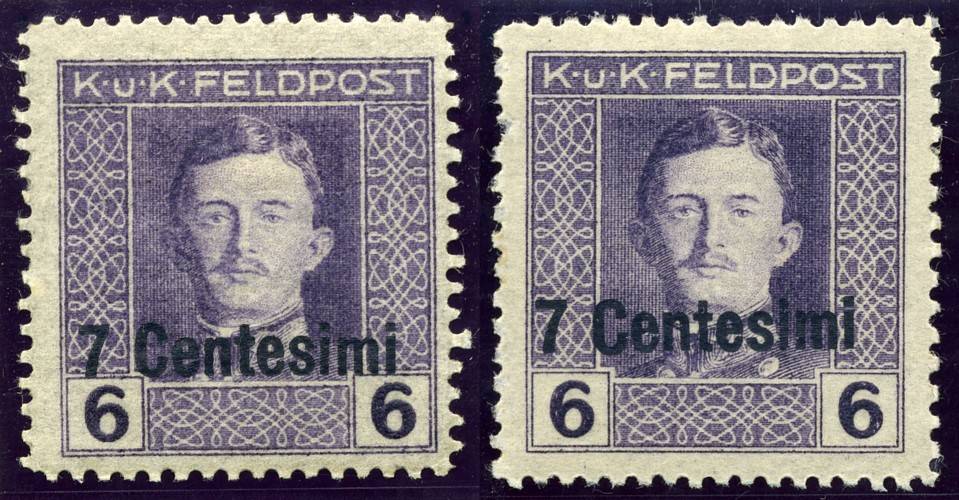 7 centesimi on 6 heller violet
Normal perf 12½ (left) Perf 12½x11½ (right)
Sassone 5 and 5b.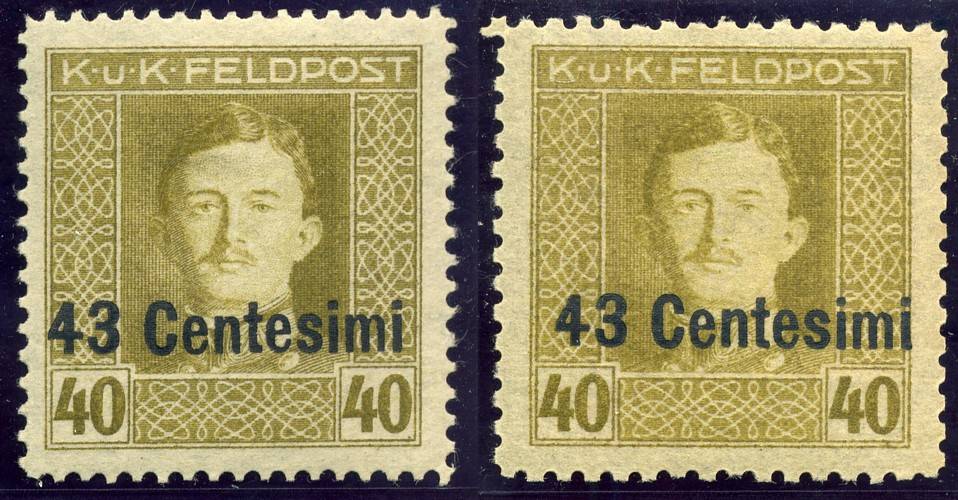 43 centesimi on 40 heller olive bistre
Normal perf 12½ (left) Perf 11½ (right)
Sassone 12 and 12a.
The 22c on 20h brown is also know in perf 11½
---
Second Issue
A second issue of October 1918 was prepared but not issued owing to the surrender of Austro-Hungarian forces.
---
Postage Due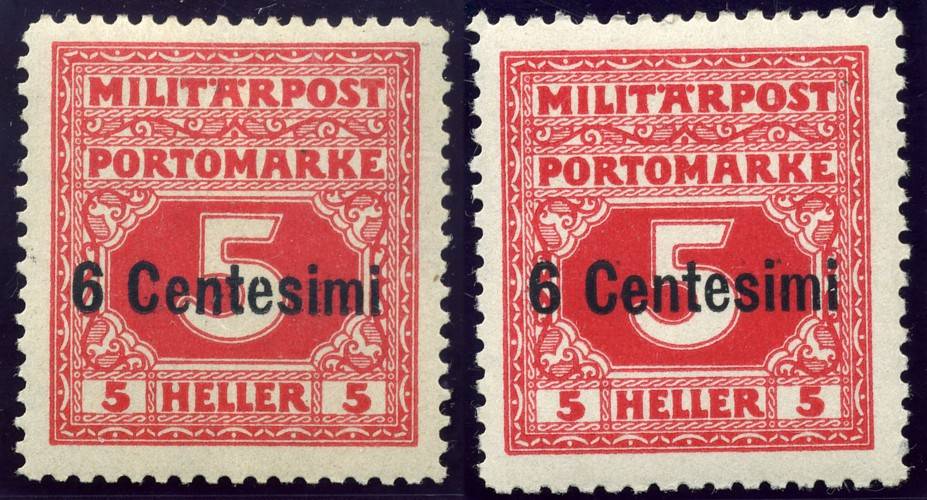 6 centesimi on 5 heller red
Normal perf 12½ (left) Perf 11½ (right)
Sassone 1 and 1a.
The 11c on 10h red is also know in perf 11½
---
Tientsin in China <<-- : -->> Italian Occupation of Austrian Territories
Italian Stamps Home Page
Post Offices Index
---
Stamps of Austrian Occupation of Italian Territories
Copyright reserved by the author, Tony Clayton
v3 16th April 2015